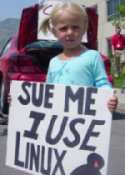 We thought we'll give you an update on what's going on here as far as the router upgrade. Well it's still underway, not really!
Hopefully this week we'll take the router down again and try out the new beast.
Check back here for updates.
---
Comments
Add Comment
Comments are not available for this entry.
---