Status Open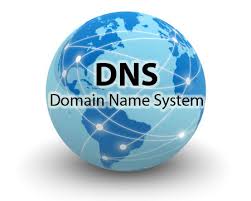 Our top level registrar is under heavy DDOS attack. Our backend connection to them is very random at this time.
You may or may not be able to make changes to your current registrations, or place orders for new ones.
Our control panel remains 100% operational, however it cannot process any changes that have to do with the top level domains at this time.
This is an ongoing situation completely out of our hands.
Please check back here to updates.
Admin
[ view entry ]
( 3309 views ) |
permalink
|





( 2.9 / 1120 )
---
Our email infrastructure will soon be migrated to a different platform to improve performance.
We have scheduled a window of about 5 hours. Email will not be available for @etonic.net domain during this period.
All other hosted domains should not be affected by this migration.

As always, your incoming email will not bounce, or get lost. We are queueing all incoming mail on our MX server for later delivery.
Once services are restored, and you may log back into your account. It may take up to an hour for your queued email to arrive. Do not panic, there are thousands of emails that need to be sorted, so it takes time.
If you don't receive expected email withing 24 hours, just contact support.
Downtime set to begin on 4/12/2013 @ 9:30PM through 2:30AM.
Admin
----------------
Update
The migration took a bit longer than expected, as we ran into some problems, but everything should be up and running as of 4/13/2013 @ 3:30AM.
If by any chance you are experiencing problems with your email account, do not hesitate to contact support for assistance.
Admin
[ view entry ]
( 2823 views ) |
permalink
|





( 3.1 / 1202 )
---
<<First <Back | 8 | 9 | 10 | 11 | 12 | 13 | 14 | 15 | 16 | 17 | Next> Last>>