What that means to you is that every day each mail server will remove all spam and all deleted email messages that are older than 30 days on per account basis.
Some users like to collect junk, others are ignorant and don't care about how much space their garbage takes and wonder why the account is sluggish - yet never delete anything.
If you don't want to clean up your mess, don't worry! We'll do it for you.
You have been warned, ALL spam and deleted messages older than 30 days are deleted daily.
Once deleted, messages cannot and will not be recoverable.
You're probably wondering what would happen to your inbox. Well, we debated this issue for a while and decided not to touch your inbox. So until we come up with a new policy to directly impact inboxes, or any other folder for that matter, you're safe.
The above purge function will only impart your spam and deleted folders. The idea is not to create problems, have users loose messages, but to safely remove neglected junk while freeing up valuable system resources at the same time.
Please leave comments, make suggestions, or call us if you have any questions, or problems.
Thanks
Admin
[ view entry ]
( 2386 views ) |
permalink
|





( 3 / 1182 )
---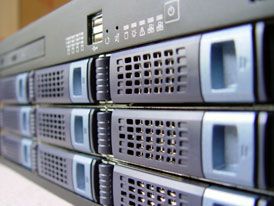 Now, after some investigation is turns out that those of you who complained, have WAY to many messages in your inbox.
If you'd like a very fast experience using webmail, do yourself a favor and move messages to another folder. There are some users who have more than 3000 messages in their inbox alone. Understand that after you login, the server (besides serving other customers) has to parse all 3000 messages and render them in order for you to read. The more messages you have, the longer it will take to render. Anything above 500 messages would be considered "too many" in most cases.
Also, on another note. We're working very hard to fight spam, therefore we ask that every user do not delete your spam messages. Any message that you consider spam, just simply move it to your spam folder and leave it there. Deleting spam messages prevents our system from learning and getting smarter about preventing future spam.

If you need help on how to move your messages, contact support for assistance.
Admin
[ view entry ]
( 1008 views ) |
permalink
|





( 3 / 1143 )
---
<<First <Back | 11 | 12 | 13 | 14 | 15 | 16 | 17 | 18 | 19 | 20 | Next> Last>>