We have had a major disk filer problem in the past couple of days. Services were very spotty and unreliable, therefore we decided to take the filer down for maintenance.
This may take an extra few hours to resolve. We're working on this problem as I am typing this post.
Check back here for updates.
Admin
[ view entry ]
( 881 views ) |
permalink
|





( 3 / 1187 )
---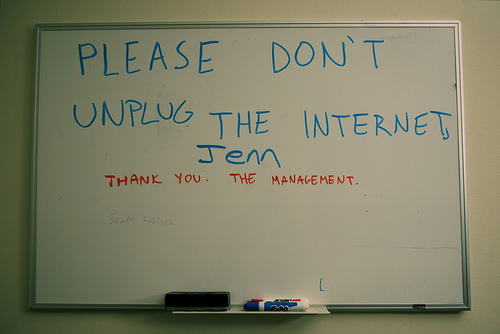 If you're still experiencing issues within the next 24 hours, please contact support.
Remember, your local ISP may take longer to refresh and propagate the changes.
This issue may affect your current data vault account, and picture gallery. Please be patient.
Admin
[ view entry ]
( 1203 views ) |
permalink
|





( 3 / 1363 )
---
<<First <Back | 15 | 16 | 17 | 18 | 19 | 20 | 21 | 22 | 23 | 24 | Next> Last>>