You may experience dropouts that last anywhere between 10 to 90 seconds.
For the time being just try to reload or reconnect.
Please check back here for updates as they become available.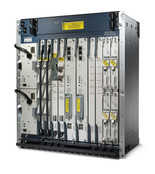 Admin
Update - The problem was determined to be caused by a faulty cable...

The issue was resolved 6/1/2018 @ 11:00PM.
Admin
[ view entry ]
( 581 views ) |
permalink
|





( 3 / 240 )
---
<<First <Back | 2 | 3 | 4 | 5 | 6 | 7 | 8 | 9 | 10 | 11 | Next> Last>>